What bands spring to mind when you think of the pioneers of industrial music? Skinny Puppy paved the way for a heavy, gothic twist on the avant-garde dabblings of Throbbing Gristle, and Front 242 implemented dance sensibilities to ease the madness. But a certain pioneer from the cold regions of Norway gave life to a haunting, symphonic beauty to complement the maddening electronic cacophonies. That man is Claus Larsen, the mastermind behind Leaether Strip.
With a dark, sinister, and melodic spice to shake up the foundations of industrial and EBM, Leaether Strip has been scripture for many bands within the scene, concocting hits such as "Don't Tame Your Soul" and "Evil Speaks." The latest frontier in Larsen's career is his first US tour, the first stop being Arizona. Claus was kind enough to take time out of his schedule for an interview. Read on for more!
– Zander Buel
Your U.S. tour has generated a huge buzz of excitement amongst the Goth and Industrial crowd. How has the experience been here in the states so far?
Cl: This first USA tour has been the absolute highlight of my career. Never Thought that I would actually do a real tour again, let alone an American tour. Om top of that I got to share the experience with my husband Kurt. It all was put together in the last minute really. The whole tour was booked and arranged by the amazing Troy Hilton from Darker Side Of Light Productions. All the gigs was perfect and we were smothered with love from the fans who has waited and hoped for this to happen for years.
Can we hope for another U.S. tour in the future?

CL: I'm ready any day. The traveling schedule was too hard on Kurt, so i would have to do it a bigger tour on my own next time. Kurt can handle 2-3 shows per trip as it looks now.
You've been on various well known record labels such as Cleopatra and Alfa Matrix over the years, but you've since gone on to self-release your music. Was this decision a long time coming?

CL: I always wanted to try it, and with the market being as it is now, it was a good choice for me. I work together with Emmo.biz Records for the special limited releases and vinyl, because I don't have the finances for that, they also got a good distribution network I can use, which is important. I parted with the old labels on good terms.
Your music at times is very cinematic, and that culminated in the evolution of the Dark Passages score for the film. Do you see yourself composing more film scores in the future?

CL: I've always been inspired by many movie soundtracks and classical music, and if the chance comes again to score a movie, trust me, I'm there. I did the whole Dark Passages soundtrack from reading the script, before a single scene was shot, a dream come true really.
Your lyrical content is very personal and intimate, a reflection of your feeling about yourself and of society. When you look back, how have your world views changed through the years?

CL: Yes, most of my lyrics are reflections of myself and my thoughts and views, or me trying to put myself in other peoples shoes. The good thing about getting older is that even though "the angry young man" is still there, he just learned to count to ten and to take a second view on the matters before blowing up. Also I'm now old enough to not give a shit about all the drama this business throws at me, and that feels great. I'm just grateful that I still got listeners who wants to hear what I have to offer.
Your discography is incredibly prolific. What inspires you to keep such an enthusiasm for producing music and keep the Leaether Strip fire fueled?

CL: Ever since the day I got my first Synth back home in 82′ I knew what I wanted to do for the rest of my life. I was a troubled gay teen on the closet, in danger of taking my own life. The music was my only friend back then and I still get to do what I love, and I will keep on doing it as long as people want to listen, and when that stops I will do it for myself. It keeps me sand and in balance, and I really need that. I am very grateful of what the music has taught me and I get to meet the most amazing people and see the world, and I get to share it with my love and soul mate Kurt.
The Leaether Strip influence is very obvious in today's wave of industrial and EBM bands. How does it feel knowing you've left such a massive imprint on the scene?

CL: That tells me that the path I went down in 82 was the right one. No one around me believed in me back then, none. So I knew it would be a bumby ride. I wanted this so bad that i would spend hours every day learning. I made it and hard work is rewarded tenfold. If you love what you do, stay real, and stay humble about it, chances are that people will take notice. Art with passion and heart it what people want.
What is the most important lesson you've learned in the music industry and in life as an artist?

CL: To trust my instinct, It's not wrong very often, and it saves you from pulling lots of knifes out of you back.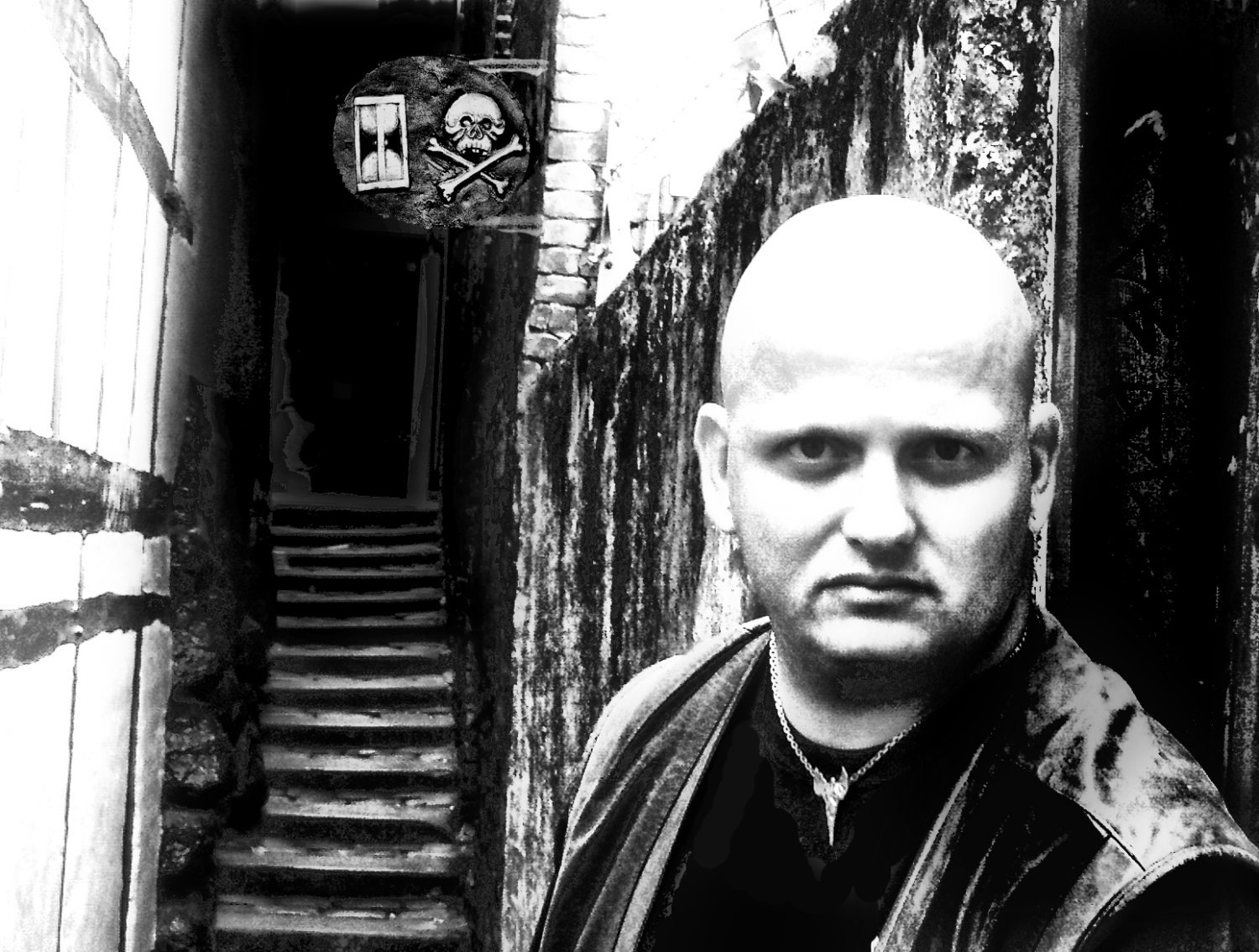 Do you have any advice for newer bands trying to break into the sub-culture?

CL: Do what you love and not what people tell you to do. Passion and hard work beats anything and everything. I never compromised with my music and nither should you.
You are heralded as one of the pioneers of electro-industrial and EBM. What's your opinion on the current state of the scene and how it has progressed over the years?

CL: There us plenty of talent out there so I'm not worried, underground music/art will never die, it evolves and grows in different directions all the time. It's hard making a living doing it these days, but then it's time to put the working gloves on and work harder.
Where do you see industrial music going in the future?
CL: Industrial music is the future and Its always been the future. Stop listening to the drama queens of the scene, It's mostly just a promotion trick to get your attention, focus on the artists who has the heart and passion in what they do, and there are plenty out there.