1. Who is Cataclysm?
I like how open-ended this question is! I believe everything good originates from a big bang, as a result, I felt Cataclysm would be a good fit for me.
I attack every genre of looks as a model and every form of art. People say I am all over the map when it comes to expression. Also, my first name is Catrina and my friends already called me Cat, so it worked out perfectly.
2. How did you get into modeling?
I had friends who liked my look and by the age of 12 I had my first photo shoot for a photography class. Other friends used me as model for drawing and sketching as well. I had the first painting of me sold at age 15. It came naturally to me and I loved the attention.
3. What are your hobbies outside of modeling and gogo dancing?
Ever since I can remember I was obsessed with fashion. I love to make jewelery, hats, pasties, and my own couture line, Catrina LaDell. I also enjoy makeup artistry, hiking, skydiving, and piloting airplanes.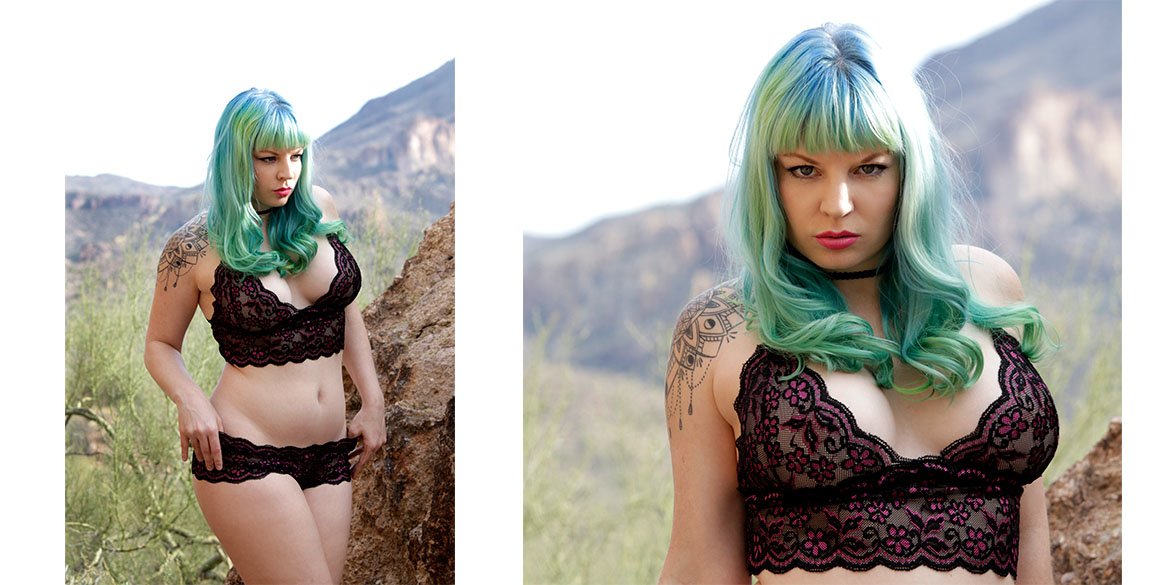 4. What kind of music do you listen to?
What really gets me going lately is dubstep. I like my music with a dark edge and Amon Tobin is a favorite artist of mine. When I dance with my DeViltry Doll Troupe it's what I prefer, but we are versatile artists, so we have a broad spectrum of styles on stage. I also love to dance for my favorite local band Bella Lune. Their music is so ethereal and magical. We just recorded a music video for their track "The Dolly Pop Song". Keep an eye out for it.
5. How did you get started wearing pasties?
I try to get away with being as naked as possible. I feel incredibly sexy in them, as any woman should no matter her breast size or shape. I wore them at fetish performances I did locally, and that is what originally created the demand for them. What I wanted to wear simply didn't exist, so I made it. Now I can't stop!
6. Tell us more about your line of accessories.
I use unconventional materials. It's so fun for me. I love to paint shoes and add my own spin to them. Lately I have been obsessed with creating a line of zipper earrings. They match everything! I also make feather earrings, necklaces, and high fashion hats. My most popular model has been deemed "The Robin Hood" hat due to it's extreme pointed front and trademark feathers, which are attached to a flexible wire so you can shape them any way you want. Catrina LaDell Custom Couture will not stop at accessories. A fuller line of fashion is also in the works.
7. Are there any links you care to share?
Everything Cataclysm/Catrina LaDell related can be found at www.cataclysmique.com